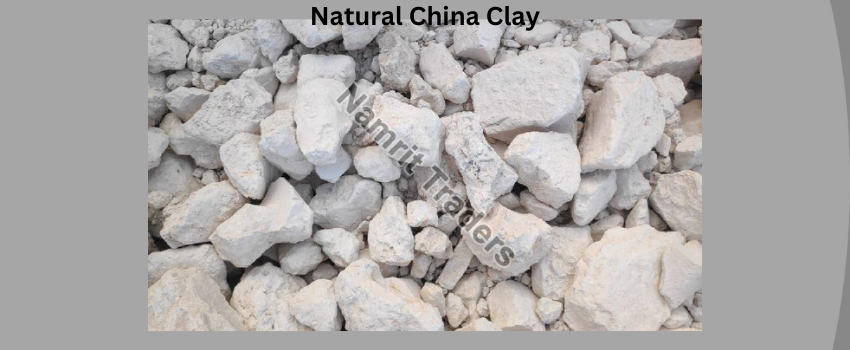 China clay is one of the valuable properties known as kaolin or white clay. China's clay is formed through a natural colonization process. China clay is formed by decomposing some part of the fell spar mineral. China clay is usually white.
Natural China clay is helpful in the ceramic slip-casting process. China clay is formed with a unique weathering system. Therefore, the quality and features of china clay can differ per the processing system. It will help you in many aspects.


Uses of China Clay
China clay is helpful in all kinds of ceramic product production, such as follows-
1.China clay is helpful in Sanitaryware. Due to its white color, china clay can be excellent bathroom sanitary ware.
2.China clay is helpful in the production of the tiles industry
3.China clay is beneficial in the refractory production
4.China clay is helpful in the paper industry
5.China clay is a unique type of raw material in the rubber industry.
6.China clay is helpful for the dinnerware production process. It is a valuable raw material for making dinnerware.
7.China clay helps make pottery works.


Processing of China Clay
The unique processing of the natural china clay powder is as follows-
•Excavating china clay
•Settling process
•Filter press process
•Packing and transporting
•Sieving process
•Drying process


Benefits of China Clay
The significant benefits of using china clay for various skin usages are as follows-
• Due to its mild quality, china clay is suitable for all skin types. China clay and dries up firmly on the skin. Using china clay can increase blood circulation when you apply it. It purifies the skin and removes blackheads.
• Natural clay masks can reduce the oiliness in the skin and make it ideal for face masks.
• China clay can be an excellent raw material for making tooth powder. You can use china clay safely if you have a sensitive skin problem. China clay helps treat diarrhea, boils, and inflammation. If you choose an authentic china clay powder manufacturer, you will get original china clay.


The Sign of Authentic China Clay
The sign of authentic china clay in the market is as follows-
1.Chiba clay is a soft and white clay that is useful for preparing porcelain products. China clay helps produce paper, rubber, and paint. In addition, China clay helps create different products at affordable prices.
2.Natural china clay is a white and soft powder consisting of essential minerals known as kaolinite. This material is visible under any microscope. Crude china clay is yellow.
3.When you mix china clay with water, it becomes plastic. But you have to maintain a percentage of water to get suitable quality plastic. So it is an exemplary process for making durable plastic.
You can understand the usefulness of choosing the right and authentic china clay powder supplier from the above information. You can search online for this purpose. It will help you significantly in many aspects